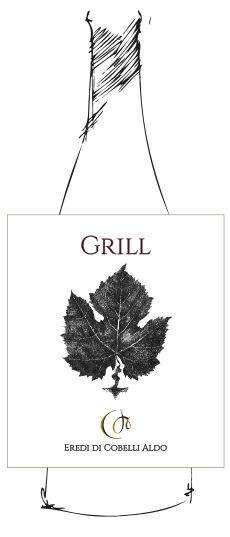 Grill
Teroldego Sorni Rosso
The vineyards are located on a terrain where Teroldego has already been present for decades.. Popular tradition states that it originates from our hills. Also in this case the name, Gril, is solidly connected to the territory. Gril is the area where the vineyards are, and it was the name of an old group of houses demolished several years ago following the extension of the chalk extraction activities. 
The vineyards are located at 300 meters above the sea level with a yield of 8000 kg per hectare. Like the Gewürztraminer, the Teroldego grapes are also gently harvested to avoid damage. Laid in small crates, they are then destemmed, dropped into the press, then finish their journey in barrels. After 10-15 days of fermentation, the product is moved into wooden barrels: barriques and large 10 hl barrels. It stays in barrels until the next harvest when it refines its features further in bottles for at least 1 year.
The wine is ready 3 years after the harvest. Its body and structure resulting from our terroir make this wine appropriate for ageing.