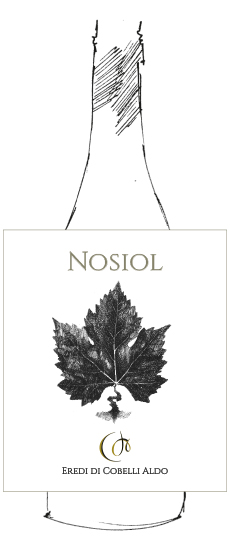 Nosiol
Nosiola
Nosiol is made from the Nosiola grape variety . It is a local variety grown until 15-20 years ago in our hills but it is now in the process of slow extinction to make space for internationally renowned varieties. The name of the variety is Nosiola but in this particular area of Trentino it has always been called with the male version "Nosiol". It was the wine that was always drunk in "caneva" before the meal, on returning from the fields, accompanied by the soft light of candles. A light wine but thanks to its autochthonous nature, it expresses the simple and rustic flavour of our land. 
The vineyard is located at an altitude of 450 m asl with a yield that reaches about 8000 kg per hectare. 
The grapes are harvested gently by hand to avoid damage. The grapes then fall into a pneumatic press where they are pressed . The fermentation is carried out in stainless steel vats where the wine stays for about 8 months. Before being ready for the commercial market it is rested another 9 months in the bottle.
Our advice is to drink Nosiola even after many years to appreciate the evolution and charm.