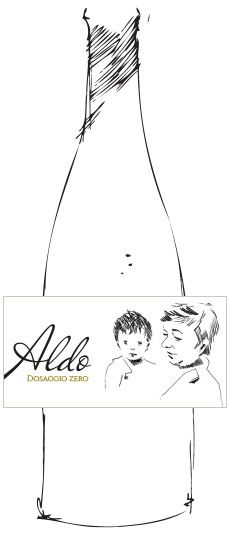 Aldo
Metodo classico
Aldo is our "Metodo classico" (traditional method) sparkling wine 50-months on yeasts zero-dosage.
It is obtained from Chardonnay grapes from the Sorni hill.
The grapes are carefully selected from vineyards located between 400 and 600 meters above sea level. Soft pressing with a maximum yield of 60%. 50% is vinified in wood, in used barriques, and 50% in steel, the tirage takes place in April. It rests at least 50 months on yeasts. The unique terroir of the area gives us grapes particularly suited for sparkling wine and for this reason the traditional method has always been our dream as winemakers from Trentino.
Because of the importance it represents in our growth we dedicated it to our Father Aldo who with his legacy has allowed us to make this project a reality.
On the label we can see the memory of his embrace and us in his strong arms looking confidently towards the future.